First Aid for Mountaineers and Instructors™

£150. No VAT.

Incorporating the HSE Emergency First Aid At Work Syllabus & AED Defibrillator Training

Incorporating the Resuscitation Guidelines 2010 -- for CPR andAED use (Automatic External Defibrillation)

This course is designed not just for Mountaineers ........

but to cover the requirements of a wide range of Outdoor Activity Instructors / participants in outdoor sports ........ and all persons working in the Outdoors - including Forestry, Farming, Power Line Management, Water Supplies, Construction etc.

leading to the award of a widely recognised qualification.
The emphasis of training is towards the delegate gaining the necessary First Aid skills for both remote environment and urban emergencies. Content includes:- Resuscitation, Infection avoidance, Spinal Management, Hypothermia & Heatstroke, Wound, Burn & Fracture Management, Shock Management, Environmental Illnesses, First Aid Kit items etc.
Strong attention is paid to the application of competent care using standard First Aid materials and improvisations.
Whilst the course was originally produced for mountaineers, the content makes it highly appropriate for watersports, paragliding, mountain biking, caving and skiing etc.
Recognised by Mountain Leader Boards, and for WGL, BELA, SPA, IML, MIA, MIC, BMC, BCU, BOF, BASI, RYA, SMBLA etc.
Training & Qualifications appropriate for serving H.M. Forces Adventurous Training Instructors and those utilising the Military Resettlement Packages
Approx. 16 hrs. of training (2 Consecutive Days)
Continuous assessment
Certificated — lasts for 3 years
It includes the syllabus for the HSE Emergency First Aid at Work certificate.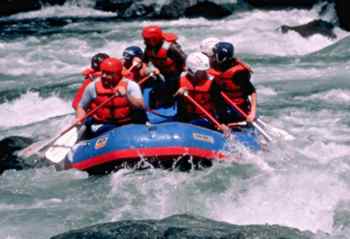 Aquatic (Basic Skills) First Aid
This short — 1 day — course cover basic essential First Aid skills, including resuscitation, secondary drowning & hypothermia etc. It is appropriate for participants in watersports, such as canoeing & rafting etc.
In general, these courses are run for clubs and centre staff, on demand rather than pre-programmed.
This course is not appropriate for sub-aqua diving.